Important Safety Notice - Contactum Defender Board
Important Safety Notice - Contactum Defender Board
Wednesday, 10 October, 2018 - 12:07
This Safety Notice and its associated actions are now closed
Have you purchased and / or installed a Defender Consumer Unit?
We recently became aware of a fault within one of our Defender consumer units caused by a defective cable. This fault occurred with a neutral cable which had a crimped terminal. Since March 2018, this design has been superseded with a more robust welded version as illustrated below.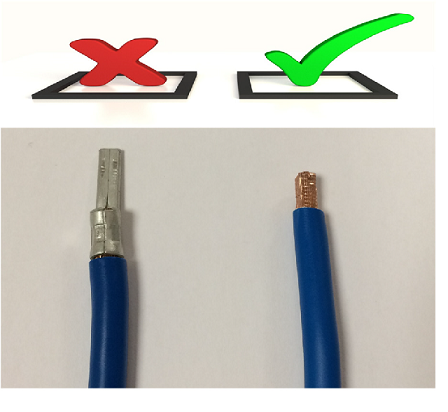 Even for one isolated incident Contactum quality control is to achieve a zero tolerance level. Therefore, as a precautionary measure, and to eliminate any potential future risk, we would like to arrange the replacement of any crimped neutral cable with a welded version.
If you have purchased and/or installed a Defender product please contact us directly at
Customer Services
Tel: 0208 208 7419
Fax: 0208 438 0281
Alternatively, please fill our the Defender Consumer Unit Registration Form and our Customer Service Team will get back to you as soon as possible.